Changes in September​​​​​​​
7th July 2022

Dear Parents and Carers,
I hope this letter finds you well and looking forward to the end of term.
I am writing to all parents and carers to give them an advance warning about some slight changes to school in September.
PE Kit
I would like all children to continue to come in their PE Kit when it is your child's PE day. Please can you ensure they are wearing the correct clothes as shown below, especially the wearing of a white t-shirt. No branded sport tops or brightly colored t-shirts should be worn. Children should wear their red jumper or cardigan over their white t-shirt.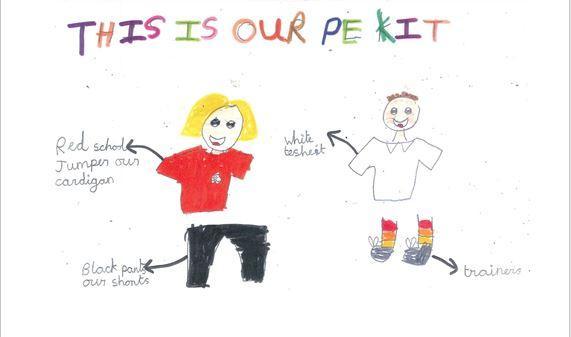 Jewellery
For health and safety reasons all jewellery (including earrings, bracelets and necklaces) are not allowed to be worn in school. If you wish you child to have earrings, please can you ensure this is done at the start of the summer holiday so they do not need to wear them during the school day.
Water
All children have access to water throughout the day however, I know lots of parents like to send their child into school with a drink. From September, only bottles of water or water with a dash of cordial will be allowed. Bottles of flavored water, branded drink bottles such as Vimto, Ribena and Fruit-Shoots will be taken off children and handed back at the end of the day.
If you have any questions or queries, please do not hesitate to contact me.
Thank you for your continued support and co-operation.
James Waddington
Headteacher